The Promise 12th annual golf tournament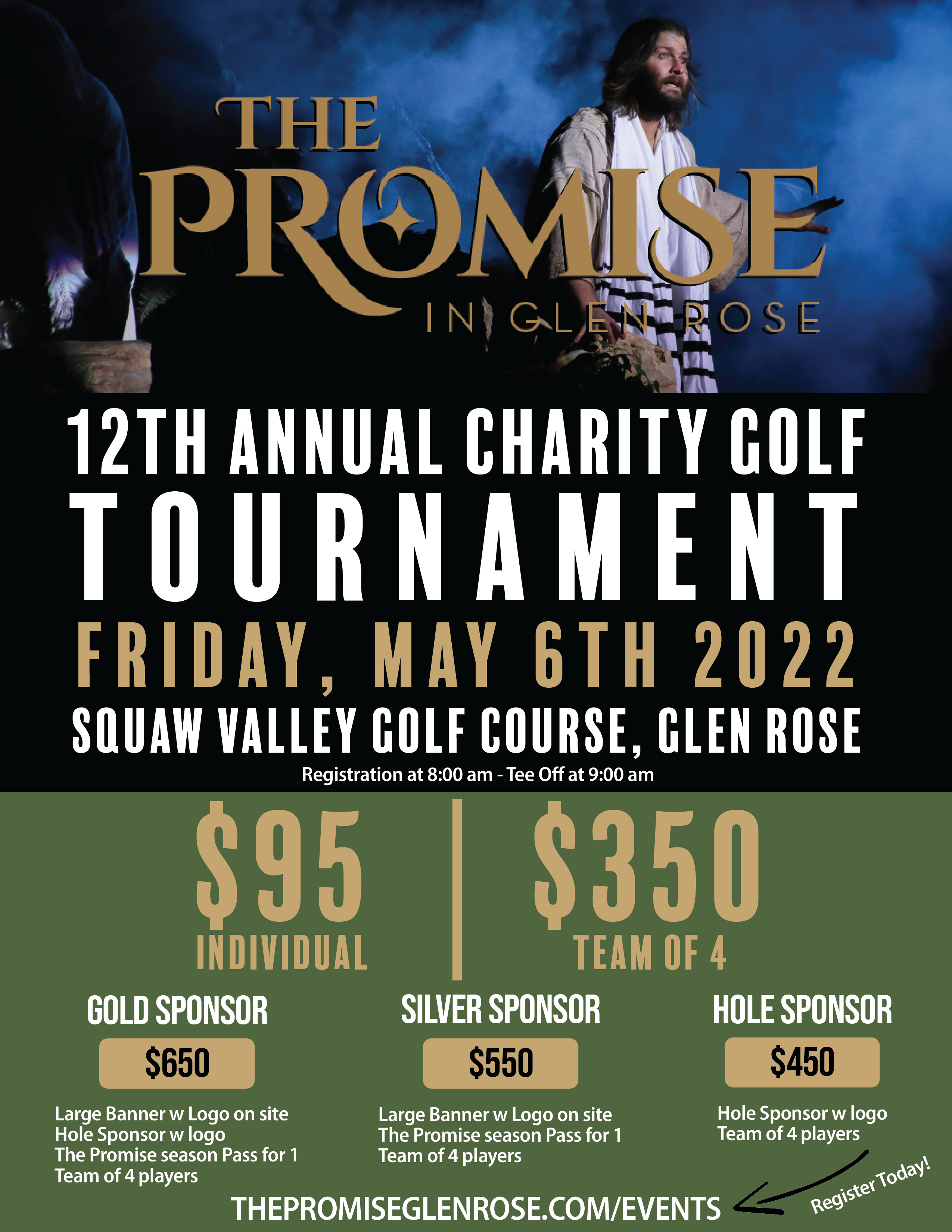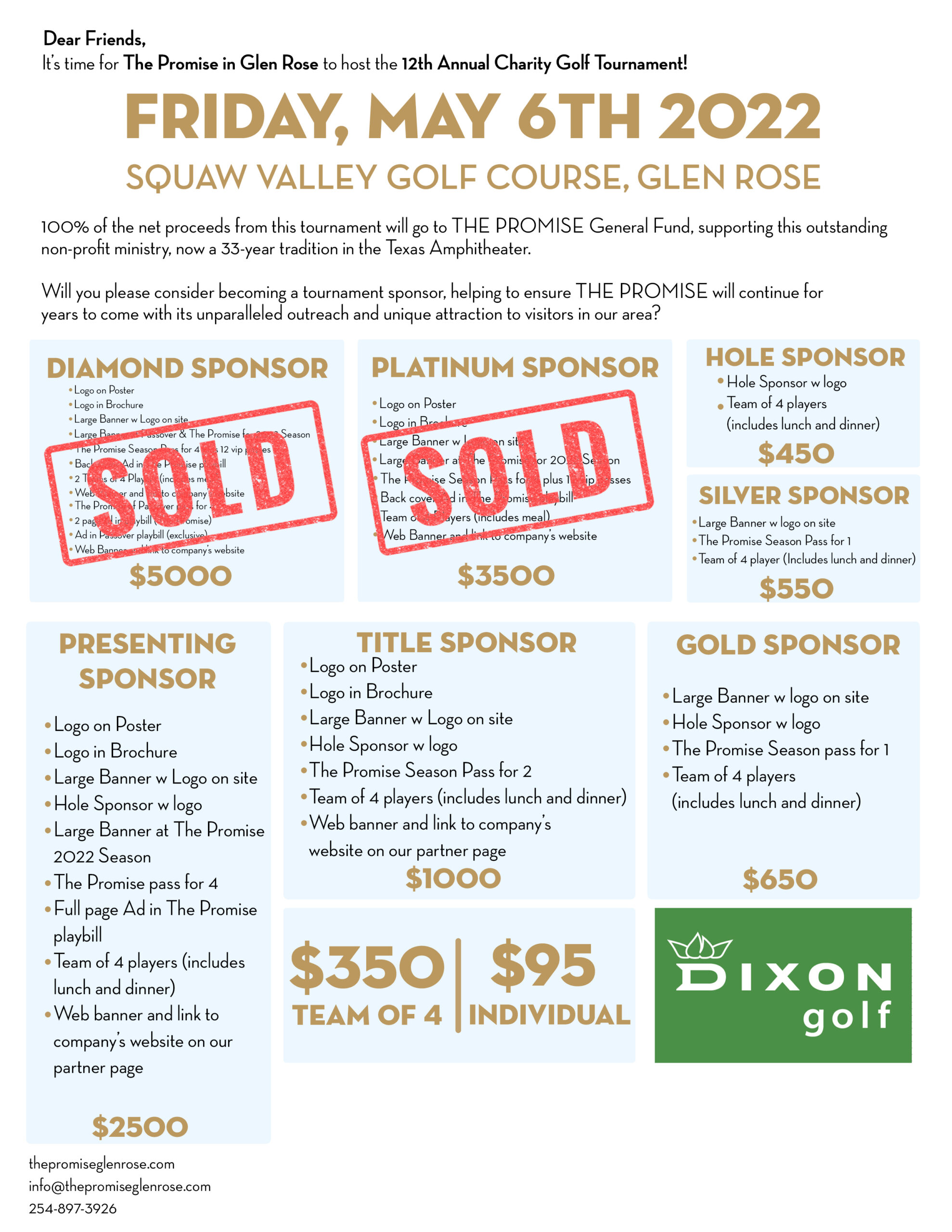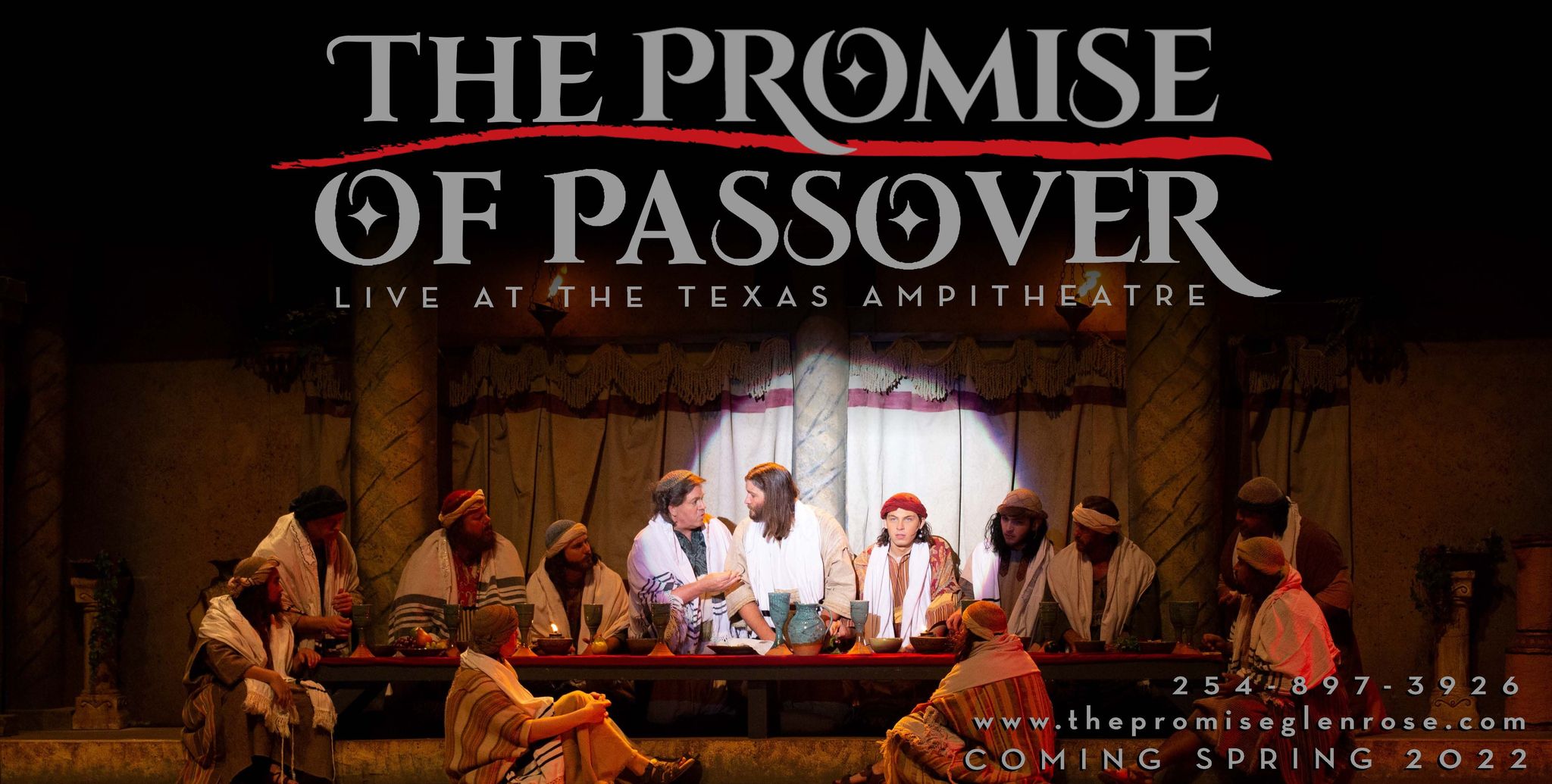 THE PROMISE has scheduled an adaptation of their long running musical
to be presented over two weekends in March and April. THE PROMISE OF PASSOVER is based on the original musical production that has been running in Glen Rose for 33 years, but this Spring, the focus will be on Passion Week, and the last days of Jesus.
Running April 8, 9, 10, 15, 16.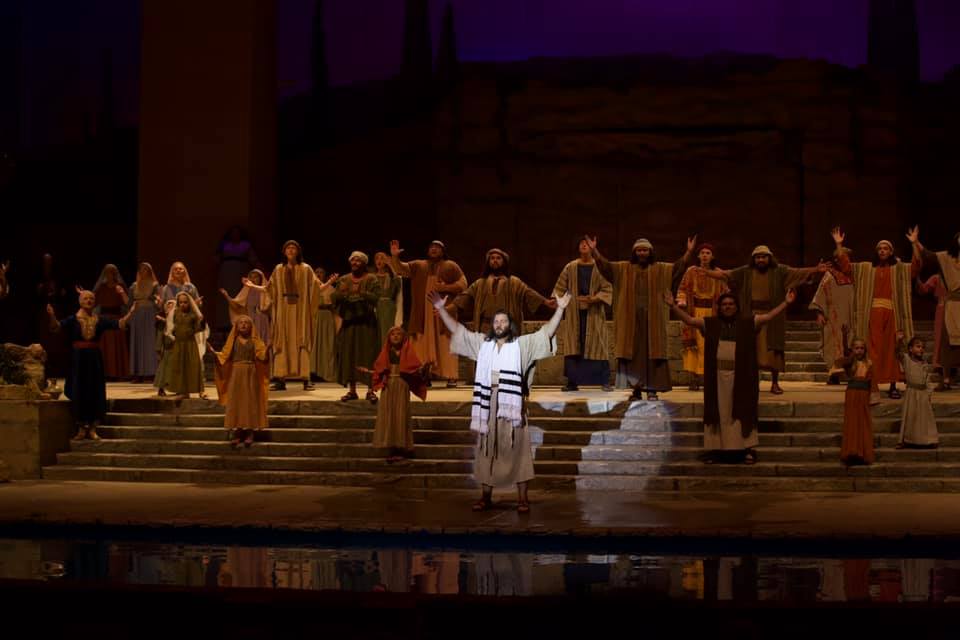 The Promise has been dedicated to bringing you the life of Jesus on stage for 33 season and will be going into the 34 season in fall 2022! THE PROMISE is a one-of-a-kind musical production performed annually at the Texas Amphitheater in Glen Rose, Texas. It combines an award winning musical score with a 150-person cast and crew, live animals, historically accurate costumes, and breathtaking lights, sound and special effects, all of which tell the story of the life of Jesus Christ in modern family-friendly fashion.
Running September 23, 24, 30 – October 1, 7, 8, 14, 15, 21, 22, 28, 29 – November 4, 5.
Reserve your seats today!
Don't miss out on experiencing a one-of-a-kind production on the Life of Jesus!
5000 Texas Drive
Glen Rose, Texas 76043
(254)-897-3926
info@thepromiseglenrose.com
Monday – Friday: 9am – 5pm